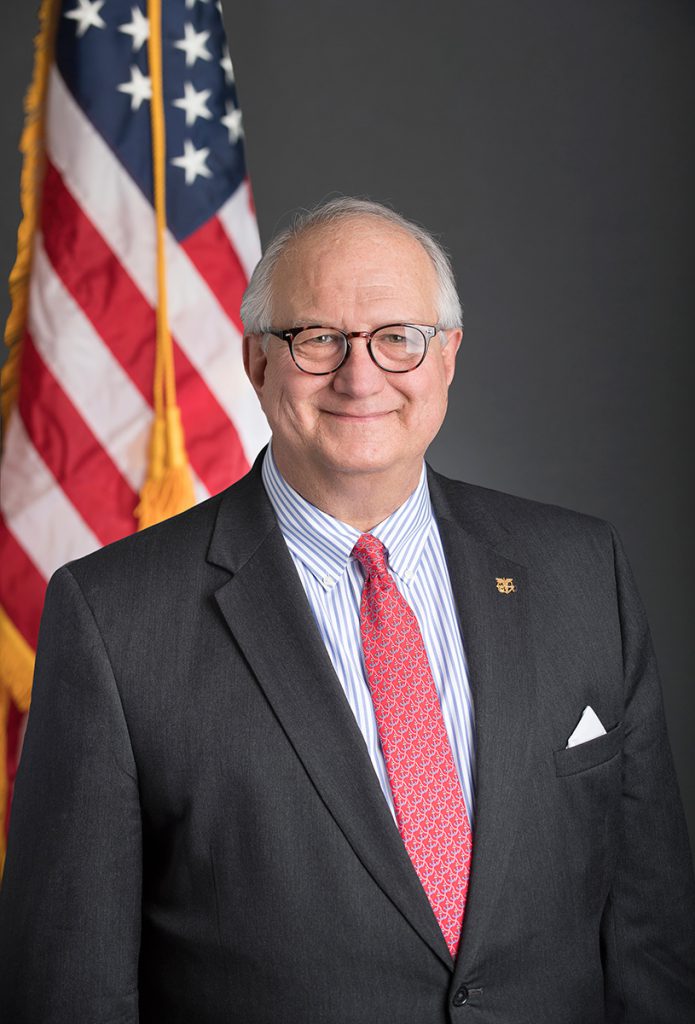 Gerald W. Fauth, III
Chairman
Gerald W. Fauth, III was confirmed by the United States Senate on November 2, 2017.  Mr. Fauth has 40 years of experience in the private sector and Federal government working on economic, regulatory, public policy and legislative issues related to transportation.
Mr. Fauth has been involved in negotiating, mediating, arbitrating, facilitating, supporting or deciding the resolution of hundreds of transportation problems and disputes during his long career.  He has submitted expert testimony and evidence on behalf of a wide-variety of clients in numerous proceedings, which has helped resolve complex economic and regulatory issues.  Mr. Fauth served at the U.S. Surface Transportation Board (STB), where he worked for more than three years as Chief of Staff and Senior Advisor to a Board Member.  While serving at the STB, he reviewed, analyzed and made recommendations on hundreds of formal written decisions, which involved all matters of STB jurisdiction and had an impact on the transportation industry and the national economy.  In 1998, Mr. Fauth was named by the STB an original member of the Conrail Transaction Council, which was established by the STB in order to provide a forum for constructive dialogue and timely and efficient communication of information in order to resolve implementation problems and railroad service concerns associated with the Conrail transaction without formal STB intervention.  The Conrail railroad transaction between Norfolk Southern, CSX and Conrail was the largest rail transaction in history impacting over 43,000 total railroad route miles and directly impacting nearly 20,000 Conrail employees and thousands more CSX and NS employees.
Mr. Fauth was previously President of G.W. Fauth & Associates, Inc., a transportation economic consulting firm based in Alexandria, Virginia.  Mr. Fauth holds a Bachelor's degree from Hampden-Sydney College in Virginia.  He is a member of the Association of Transportation Law Professionals.
---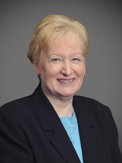 Linda A. Puchala
Board Member
Chairman Puchala was first confirmed as Member of the National Mediation Board by the United States Senate on May 21, 2009. Ms. Puchala previously served as Chairman from July 1, 2011 through June 30, 2012, July 1, 2013 through June 30, 2014,  from July 1, 2016 through June 30, 2017, and from July 1, 2019 through June 30, 2020. Her most recent Senate confirmation came on November 2, 2017.
Prior to becoming a Member, Ms. Puchala served 10 years at the National Mediation Board as a Mediator, Sr. Mediator (ADR) and the Associate Director of Alternative Dispute Resolution Services. Ms. Puchala's prior labor relations experience includes work as International President of the Association of Flight Attendants-CWA, AFL-CIO and Staff Director, Michigan State Employees Association, AFSCME, AFL-CIO.
Ms. Puchala resides in Glen Burnie, Maryland, and holds a Bachelor's degree in Business Administration from Cleary University in Howell, Michigan.
---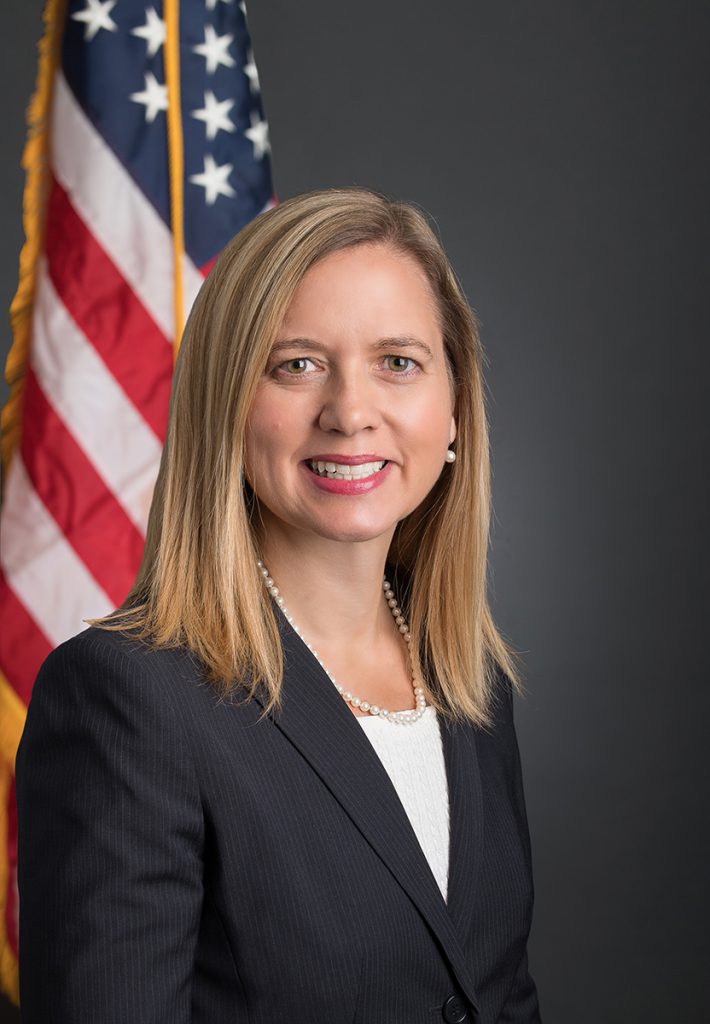 Kyle Fortson
Board Member
Ms. Kyle Fortson was confirmed by the United States Senate on November 2, 2017. She previously served as Chairman from July 1, 2018 to June 30, 2019 and from July 1, 2020 to June 30, 2021.
Since joining the Board, Ms. Fortson has worked to successfully resolve mediation cases of national importance. As Board Member and Chairman, Ms. Fortson has emphasized reducing the long-standing backlog of arbitration cases and, during her tenure, the caseload has been reduced by nearly 60 percent. Ms. Fortson also implemented a realignment of the agency structure to enhance and modernize support services.
Immediately prior to joining the NMB, Ms. Fortson served as Labor Policy Director for the Senate Health, Education, Labor and Pensions (HELP) Committee, working directly for the Chairman, Senator Lamar Alexander of Tennessee. As Labor Policy Director, Ms. Fortson was responsible for all labor, employment and workplace safety issues in the Committee's jurisdiction. Ms. Fortson also worked for previous Republican HELP Committee leaders: Senator Mike Enzi and Senator Judd Gregg. Before moving to the Senate, she served as Counsel to a member of the House of Representatives Judiciary Committee.
She is a graduate of the University of Colorado at Boulder and the George Washington University School of Law.