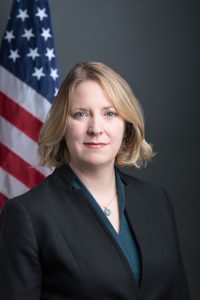 Deirdre Hamilton
Chair
Deirdre Hamilton was confirmed by the United States Senate as a Member of the National Mediation Board on December 7, 2021.Prior to becoming a Member, Ms. Hamilton worked as a staff attorney at the International Brotherhood of Teamsters (IBT), working exclusively with the IBT's Airline Division.  At the IBT she represented most of the crafts or classes within the airline industry- including pilots, flight attendants, technicians, and aircraft cleaners- at both commercial and cargo air carriers.  Before that, Ms. Hamilton was a staff attorney at the Association of Flight Attendants.  In her career, she has handled a wide range of legal matters including National Mediation Board elections and mediation, collective bargaining support, contract enforcement, and litigation of Railway Labor Act issues.  Ms. Hamilton began her career as a legal fellow in the General Counsel's office at the International Association of Machinists and Aerospace Workers.
Ms. Hamilton has been an active member of the Railway Labor Act legal community.  She has served as a panelist at meetings of the American Bar Association's Labor and Employment Law Committee and the Railway and Airline Labor Law Committee.  She has also served as a Senior Editor for the ABA Railway Labor Act Treatise.
Ms. Hamilton is a graduate of Oberlin College and the University of Michigan Law School.
---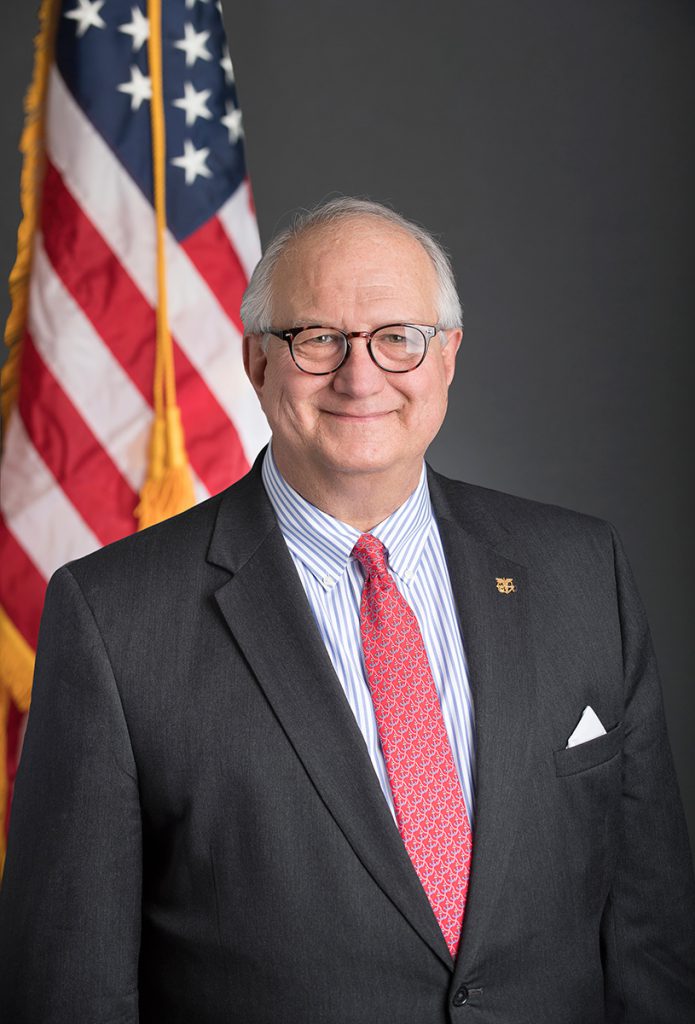 Gerald W. Fauth, III
Member
Gerald W. Fauth, III was confirmed by the United States Senate on November 2, 2017.  Mr. Fauth has 40 years of experience in the private sector and Federal government working on economic, regulatory, public policy and legislative issues related to transportation.
Mr. Fauth has been involved in negotiating, mediating, arbitrating, facilitating, supporting or deciding the resolution of hundreds of transportation problems and disputes during his long career.  He has submitted expert testimony and evidence on behalf of a wide-variety of clients in numerous proceedings, which has helped resolve complex economic and regulatory issues.  Mr. Fauth served at the U.S. Surface Transportation Board (STB), where he worked for more than three years as Chief of Staff and Senior Advisor to a Board Member.  While serving at the STB, he reviewed, analyzed and made recommendations on hundreds of formal written decisions, which involved all matters of STB jurisdiction and had an impact on the transportation industry and the national economy.  In 1998, Mr. Fauth was named by the STB an original member of the Conrail Transaction Council, which was established by the STB in order to provide a forum for constructive dialogue and timely and efficient communication of information in order to resolve implementation problems and railroad service concerns associated with the Conrail transaction without formal STB intervention.  The Conrail railroad transaction between Norfolk Southern, CSX and Conrail was the largest rail transaction in history impacting over 43,000 total railroad route miles and directly impacting nearly 20,000 Conrail employees and thousands more CSX and NS employees.
Mr. Fauth was previously President of G.W. Fauth & Associates, Inc., a transportation economic consulting firm based in Alexandria, Virginia.  Mr. Fauth holds a Bachelor's degree from Hampden-Sydney College in Virginia.  He is a member of the Association of Transportation Law Professionals.
---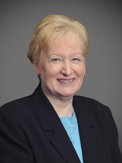 Linda A. Puchala
Member
Linda Puchala was first confirmed as a Member of the National Mediation Board by the United States Senate on May 21, 2009. Ms. Puchala previously served as Chairman from May 2009 through June 30, 2009; July 1, 2011 through June 30, 2012; July 1, 2013 through June 30, 2014; July 1, 2016 through June 30, 2017; and July 1, 2019 through June 30, 2020. Her most recent Senate confirmation came on November 2, 2017.  She has been re-nominated to her position by the Biden-Harris Administration.
Puchala has held various positions at the NMB during her 23-year tenure. Prior to serving as a Board Member for 13 years, Ms. Puchala served 10 years at the NMB first as a Mediator and then as Sr. Mediator (ADR), and the Associate Director of Alternative Dispute Resolution Services. Ms. Puchala's prior labor relations experience includes serving in various elected union positions before becoming the International President of the Association of Flight Attendants-CWA, AFL-CIO. Ms. Puchala also served as Staff Director, Michigan State Employees Association, AFSCME, AFL-CIO which represents members in the labor and trades and safety and regulatory fields.
A native of Michigan's Upper Peninsula, Ms. Puchala now resides in Glen Burnie, Maryland. She holds a Bachelor's degree in Business Administration from Cleary University in Howell, Michigan.