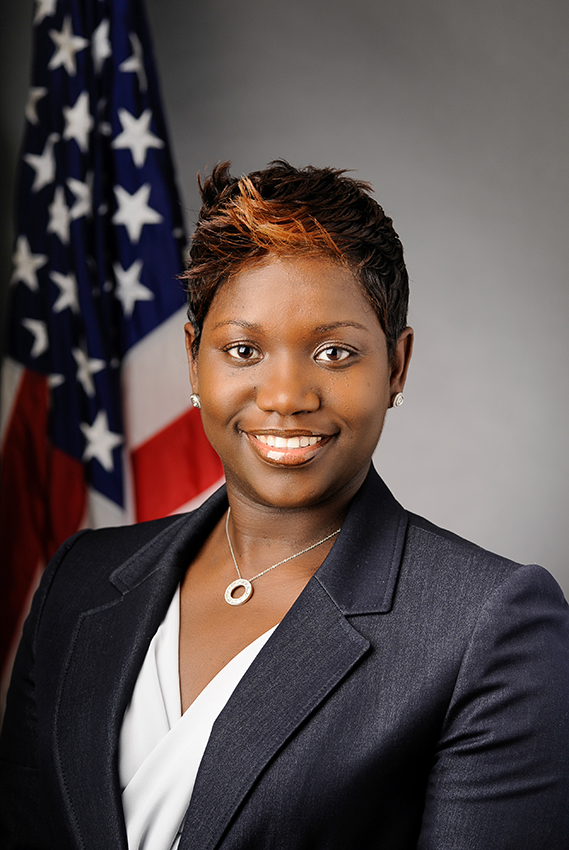 Samantha T. Jones
Director of Office Administration
Samantha T. Jones is the Director of Office Administration at the National Mediation Board (NMB). During her tenure at the NMB, she has served in many leadership roles including Acting Director of the Office of Administration, Special Assistant to the Chief of Staff, the Assistant Chief of Staff–Administration, the Chief Financial Officer, and most recently as the Acting Chief Financial Officer and the Acting Director, Office of Fiscal Services.
Her federal government experience, which spans 21 years, includes human resources, human capital, personnel security, budget formulation and execution, financial management, procurement and contracting, audit management, strategic planning, organizational management, mediation, grievance mediation, and conflict coaching. She is responsible for guiding the President's Management Agenda, strategic human capital initiatives, overseeing human resources operations and the Board's administrative management functions including space and facilities management; physical security, telecommunication management; supply management. In addition, she provides an overall management framework to support the Agency's internal operational and resource management work that enables NMB to effectively execute its mission.
Prior to joining the NMB in 2005, Ms. Jones was employed by the National Capital Planning Commission where she served in many capacities providing advice and guidance to the Administrative Officer and senior management on matters related to property management, space and facility management, procurement, human resources management, strategic planning, accounting and finance, and budget formulation and execution.
Ms. Jones holds a Bachelor of Science in Business Management with a minor in Computer Studies from the University of Maryland, she also holds a Master of Arts in Conflict Resolution from Dominican University, and she holds a Certificate in Executive Leadership and a Certificate in High Performance, both from Cornell University.
Additionally, Ms. Jones, an Emerging Human Resources alumni from the non-profit organization Partnership for Public Service Program, has certifications in Mediation Skills, Conflict Coaching, and Online Dispute Resolution. At Cornell University's ILR School-the Sheinman Institute on Conflict Resolution, she received training in Mediating and Arbitrating in the Federal Sector. Ms. Jones is a member of the Association for Conflict Resolution, and also serves as NMB's principal management official on the Small Agency Council Executive Committee for Human Resources.